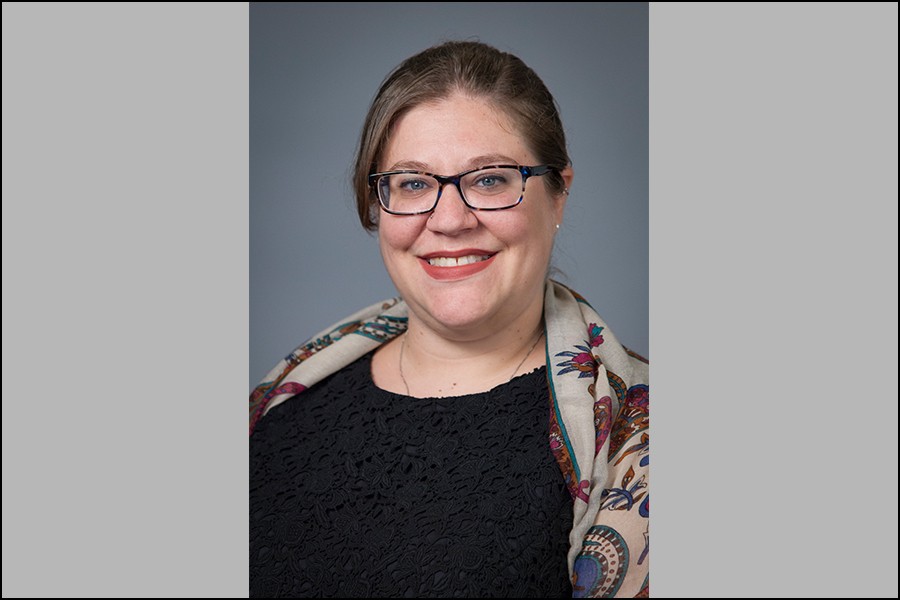 When Rabbi Marley Weiner was an undergraduate student at Barnard College, she realized there was more to Judaism than she previously thought.
"At home, I was considered one of the more religious people in my friend group because I attended synagogue once every couple of months and didn't eat bread on Passover," she recalls. "Then I went to Barnard and Jewish Theological Seminary, where most people, including myself, were in the process of getting ready to become rabbis, and I went from being seen as pretty religious to 'you're the least religious person here.' It was a culture shock, but it was a great learning opportunity, and Hillel helped a lot with that."
Marley is the new director of the Asbell Center for Jewish Life at Dickinson College (which includes Hillel), where she hopes to facilitate a similar style of Jewish experience for the university's 250 Jewish students.
"I had some really great mentor-student rabbis at Hillel who were so affirming and were admirable personal role models and I was really lucky to have those people guiding me on my religious path," Marley says. "College is a great time to push yourself intellectually, spiritually, and emotionally. I want to provide a base secure enough that encourages people to go out of their comfort zones."
During her college years, Marley was exposed to holidays like Simchat Torah and Sukkot, learned about Shabbat culture, and met Jews of different types and styles. Here, she recognized an opportunity for Jewish diversity which is unique to this time period in students' lives.
"It was like this world of Jewish possibility opened up. That was what got me on track to loving being in Jewish pluralistic spaces," she says. "A lot of people grow up in a specific synagogue, and then join a synagogue again once they have kids, and there's not as much diversity within that track. But in college, they have the opportunity to meet and learn from different types of people who are practicing in different ways. I love that."
Marley started her career at Temple University, before moving on to University of Binghamton, where she oversaw activities for approximately 3000 students. As she gears up for the semester ahead, she is excited to work with Dickinson's concentrated Jewish population.
"Our community is big enough to make a minyan and small enough that I can meet everyone," she says.
Marley will be the first full-time director at the Asbell Center, which she feels will allow Jewish students at the university to make the most of their experience.
"It's really important to have that time to be able to dive deep with students in terms of things that are on their mind and them being able to find me serendipitously.  I've been talking to the student leadership and asking them what they hope to learn with me and I'm hearing everything from Torah trope, to American Jewish History, to the halacha of Kashrut…the answer is yes, yes, and yes."