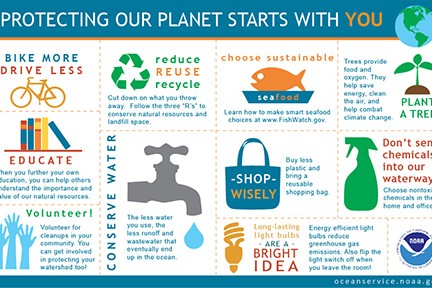 By Jenn Ross
The Jewish holidays always help us to feel closer to our values. Sukkot (along with Tu B'shvat later in the year) gives us a chance to appreciate the organic world – falling during the changing seasons, it is an "outdoor" holiday that incorporates many rituals with items of natural beauty.
The impact of climate change is alarming and hard to ignore. We were fortunate to be relatively unscathed at the JCC from Hurricane Ida, but many staff and members encountered challenging clean ups at their home.  Others across the state and the nation were displaced from homes and workplaces due to this storm and other natural disasters.
Several of our community Rabbis delivered powerful sermons during Rosh Hashanah on the impact of climate change and our duty to respond. I was delighted to learn that Beth El Temple is forming a Green committee to explore gaining a Hazon Seal of Sustainability.  Hazon is building a movement that strengthens Jewish life and contributes to a more environmentally sustainable world for all.  More info on their work, including their Shmita Project, is available at hazon.org.
We know the power of the environment here at the JCC. While our proximity to the river makes us susceptible to flooding during heavy storms, our organic garden developed and nurtured by Art/Garden instructor Jodie Raffensperger introduces children to the joys of nature and conservation at an early age. Green Hills Swim Club offers a natural setting for community and leisure, while PJ Library encourages children to be good stewards of the environment through stories and activities steeped in Jewish values and holidays.
The outdoors has become a haven during this pandemic, but harsh weather and temperatures will limit our ability to enjoy it.  The challenges of solving this problem can seem overwhelming, but we can all still play a role.  As it is said in Pirkei Avot (2:21), "you are not obligated to complete the work, but neither are you free to desist from it."  What role will you play? Above are some suggestions from NOAA.
I hope you are enjoying Sukkot! Have a wonderful fall. I can be reached at j.ross@jewishfedhbg.org or 717-236-9555 x3104.